Children have been playing since the beginning of time. They used their imagination and created games such as hide and seek, duck, duck, goose and skipping rocks. Unfortunately, children would get in the way of the adults because there were no designated areas for them to play in. As time moved on adults began to build areas for children to play in. These designated areas became known as playgrounds.
Do the word "playgrounds" bring back some fun childhood memories? What did you like the most about the playground?
A playground is a place where childrens' imagination can come to life.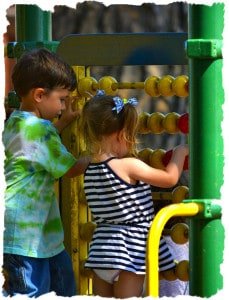 Do you remember those nice warm sunny days when you begged your mom to take you to the playground? Oh, it was nice swinging at the swing and sliding on the slide.
In the early 1900's playgrounds were built with separate play sections for boys and girls to play in. There were swimming pools, showers, athletic tracks and a place for creative artwork on their playgrounds. Adults organized the way children played on the playground, so children weren't able to really let their creativity out.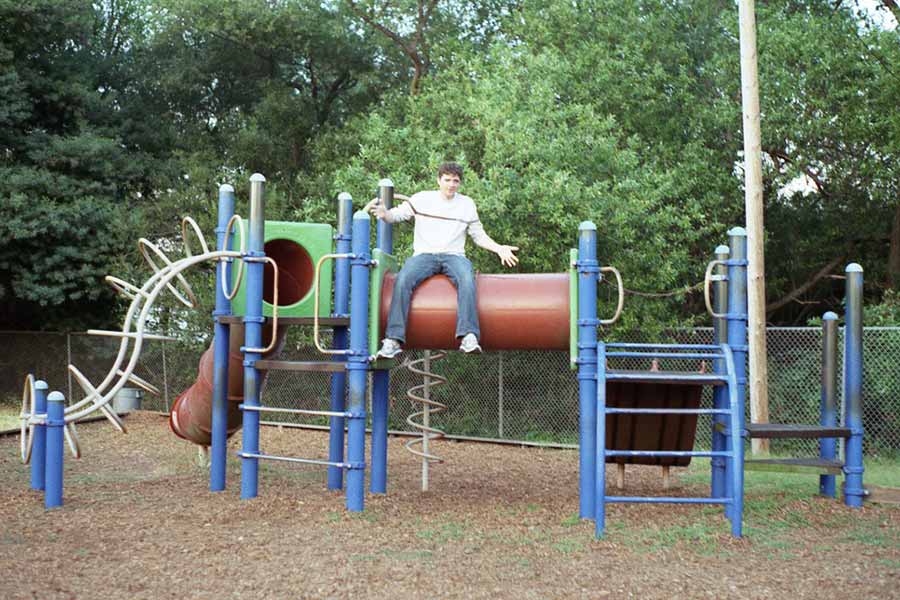 During the 1950's – 1970's playgrounds design to become more creative they added slides, animal rockers, and seesaws. Children were able to play on the playground as they pleased without any adults giving them a plan to follow. All of the playground equipment was made from metal. The monkey bars were very popular, children were able to hang upside down on them and do flips.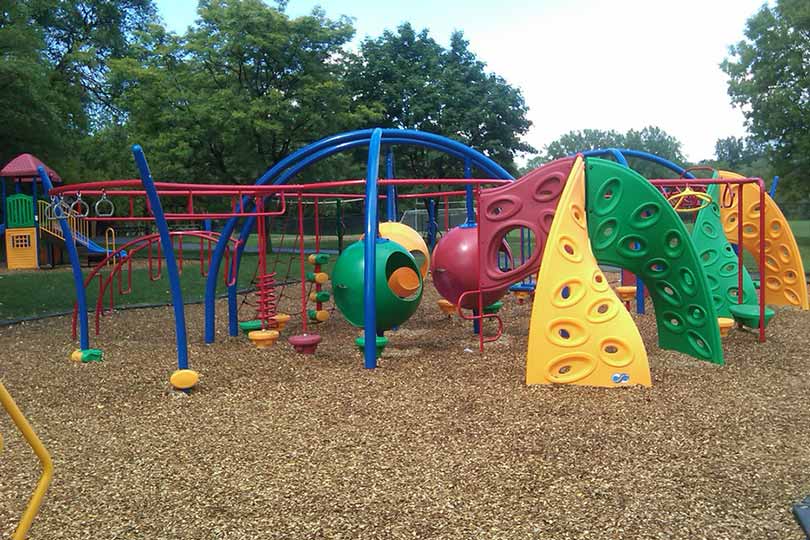 Now, the 1980's to the present playgrounds is made of plastic and have safety features such as sponge mats on the ground and cedar chip. There was also new equipment added onto the playground like the bridge, the tunnel slide, and the little squares that allow the kids to play tic-tac-toe. All of these games allow children to open their world up to a new and creative place. Boys and girls are allowed to play on the same equipment at the same time. Although there are playgrounds that are sectioned off by age groups. This is good for the younger children that can't fit in the big swing, or their legs are too short to climb up the slide. It allows them to play on equipment that they can enjoy.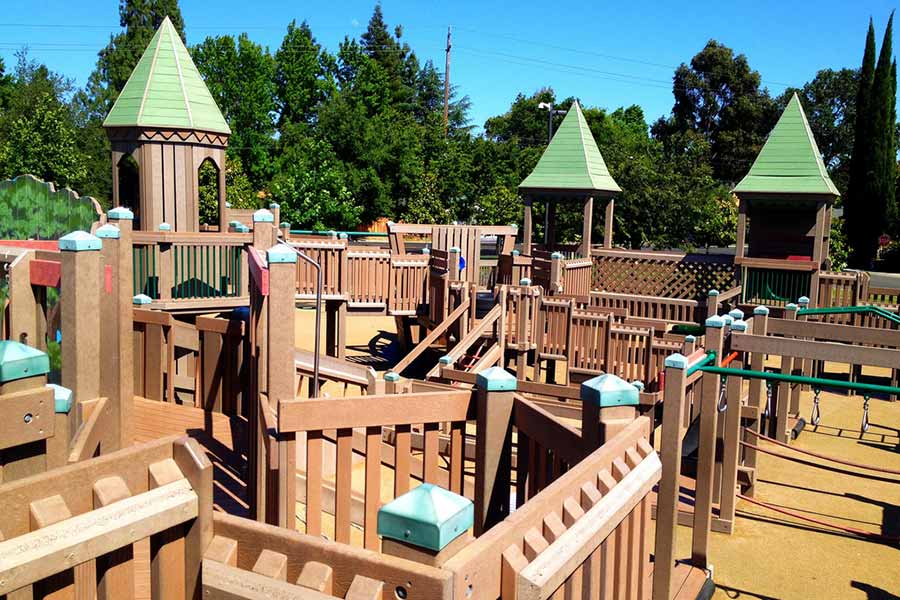 Over the years, playground designers have played a major role in making children happy and creating benches where adults can sit and observe the children playing. Creating a place for children to hide and mazes for them to find their way through has created challenges for them. Children love to have challenges, it expands their minds. Playgrounds are everywhere at the parks, restaurants, neighborhood areas, and yes some people have them in their own back yard. Now, that is a child's dream come true having their own personal playground.
The designs of playgrounds are constantly changing. To design playgrounds designers have to consider healthy urban living and what would stimulate creativity in children. Designers have to talk to children find out what they like and what they don't like. Children are the reason for the playground, it should be built to please them.