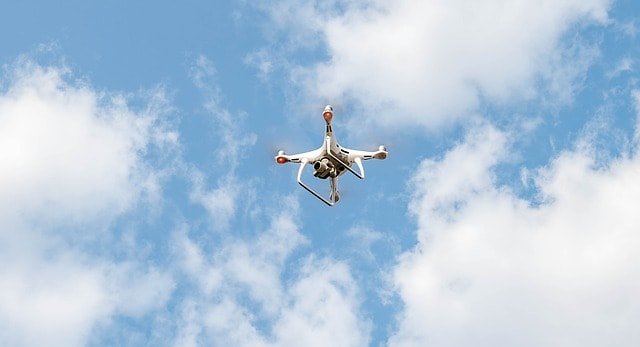 Why is there bigger and better infrastructure today than there was ten years ago? Your answer is technology. Construction is one of the oldest crafts. We are still amazed at the ingenuity of old buildings; after all, they just had basic tools. However, today, construction capabilities are unmatched. If you can visualize it, then it is most probably possible. You might be shocked at the lengths that technology has allowed constructors to reach.
Although the construction industry is criticized for being slow to adopt the technology, application of innovation is evident, though not as much as most would prefer. It is the methodology of technology adoption in the construction sector that makes it a slow-progressing tide. The majority of construction professionals acknowledge that technology is the future. So, how exactly has technology impacted the construction industry?
Drones
It is hard to spot everything using our primary field of view, but with a camera attached to a drone, site managers can get real-time data on such areas. This enables them to spot potential health and risk hazards. The impact of drones in the construction industry is so significant that there are firms that have concentrated on the single niche of creating drones for construction companies in Austin. With such, you can get perfect time-lapse footage of your construction project, which is a brilliant development for investors and surveyors.
Mobile Devices and Applications
Today, you can hardly see any paper at the building site. Tablet computers and smartphone applications have replaced this. Employees can now access, share, and edit data while on site. You can choose some heavy-duty devices that are created for the construction site so that you don't need to be concerned about slips and falls or bright lights. According to recent technology trends, most believe that the next big thing in the construction industry is wearable mobile gear.
3D Printing
What if you could cut down on time and expenses involved in building a new home? Most professionals believe that this is possible via 3D printing, and some have already started adopting the technology. This is possible via extremely massive 3D printers that utilize concrete-like materials to fabricate some structural components. It can even create an entire building. It is an environmentally-friendly technology that uses recycled plastic, concrete, bioplastics, and synthetic stone. Most 3D printers can extrude only one type of material at a time, but the advanced ones can do more. Components can either be fabricated off-site or on-site.
AR and VR
This is an already revolutionary technology in many industry sectors; just think of what it can do in the construction industry. Construction managers can oversee every aspect of the construction project via virtual walk-throughs. This has the potential to aide in health and safety, monitoring, job guidance, and so much more.
Smart Protection Gear
This is a great makeover in the construction industry. This is a smart helmet, wearable on the head possessing special lenses, and 4D augmented reality. With this, protection from potential risks is even better in the construction site.
The underlying theme behind most of these construction technologies is connecting most of the construction activities as well as improving safety. If you look around, you will see the evidence of technology from construction companies in Austin Tx from the upcoming infrastructure. Want more information about technology in construction? Contact T. F. Harper & Associates LP, an Austin construction company, for more insights.