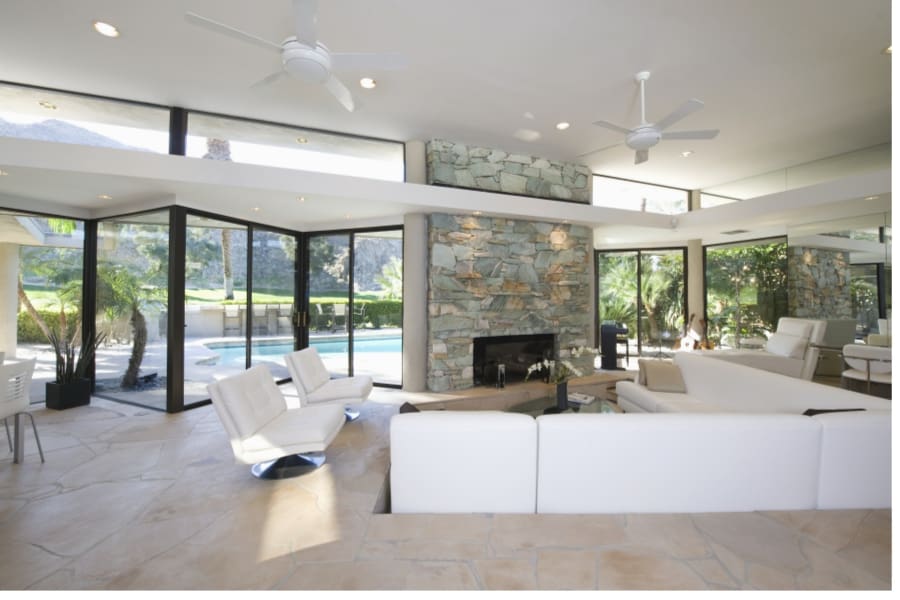 Commercial lighting is a key aspect of any construction project because it is a key aspect of everyday life. We cannot function in our day to day existence without the ability to see. It does not matter if the space is used as an office, retailer, or community center adequate light is necessary for a business to function. There is not just one type of commercial lighting however. There is an actually a variety of choices available for commercial spaces, and each happens to have a distinctive purpose.
Incandescent Lighting
This is a popular, old, and well known source of commercial lighting. These are the type of bulbs that bear the traditional look. They are widely used in office spaces, residential establishments, or areas with recessed light. If the space in question does not have any natural light from outside an array of incandescent light can fix that. This is because incandescent light is very bright. In fact it is just as bright as the sun. Perfect for lighting up work spaces. They are the most well-known type of lighting because we also use them in our homes.
Fluorescent Lights
For most, fluorescent lights are those oblong cylinder tubes that look like the top of a lightsaber. Fluorescent lights are the most popular form of lighting for retail spaces. This is why for most of us the only time we ever see them is when we are at the store. Fast food restaurants also tend to use them as well. Fluorescent lighting is not as bright as incandescent but is energy efficient. This is why they are so useful in retail areas, because the lights are always on. Office spaces can turn their lights off when closed, but many stores leave theirs own for security purposes. Fluorescent light has more of a white hue compared to incandescent yellow.
Halogen Lights
Halogen Lights are mostly used for the outdoors or security purposes. They are able to generate a huge amount of light that literally floods over what its pointed at. This is why many call them floodlights. A halogen bulb is a lot like looking into the sun. If one shines on you it is hard to see anything. Halogens are great for outdoors because they cut right through the darkness. This is why they are commonly used in stadiums. Sports areas for baseball and football are usually partially outside, so having halogen bulbs gives enough illumination that everything can be seen. They also have the same conservation quality as fluorescent.
Metal Halides
Metal Halides are commonly used for warehouses or industrial areas that have a high ceiling. This means the light has to point down and spread out. They are adept at lighting up large areas. As space is a huge commodity in industrial areas using lights that can reach every corner is important. Most metal halides hang in a pendant of bulbs. The bulbs can vary in size depending on the need. They also focus on energy conservation.